Excellent Conversion Quality and Client Service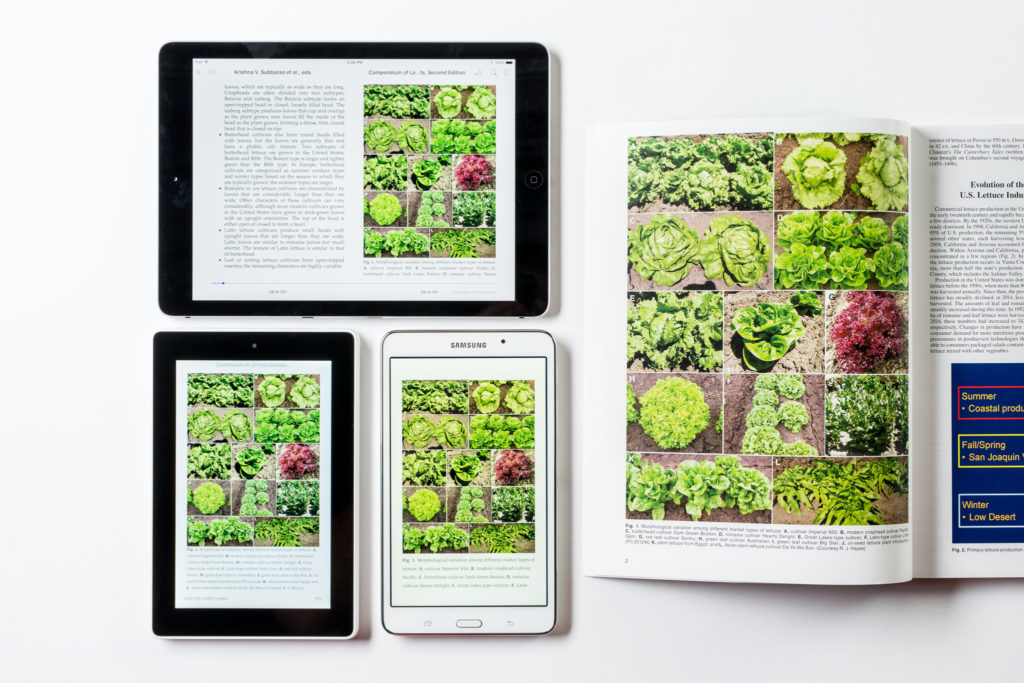 Since 2008, Bookmobile has been providing high-quality eBook conversion services to our clients. We produce eBook files at a reasonable cost, paying special attention to each book's unique formatting and design requirements. At Bookmobile, we enjoy working closely with our clients throughout the conversion process, enabling us to provide validated eBooks with beautiful display.
---
---
How eBook Conversion Works
We focus on the details of eBook production, including the following steps:
Review eBook formatting goals with you before starting conversion
Perform our rigorous Comprehensive eBook Quality Check
Test on the most frequently used eReading devices/apps
Supply eBook proofs to you for a proofing process
Deliver final, validated eBook files that are ready for sale
Each step is centered on exceptional service for our clients. The result? eBooks that are created carefully and efficiently, without a huge expense.
Step #1: Plan your conversion schedule


Our typical turnaround is 4 weeks from when conversion starts to when first eBook proofs are delivered. Proofreading adds to turnaround time. We also offer a rush option for an additional fee.

Correction requests sent after viewing eBook proofs are typically made within 5 business days.
Step #2: Send us your final source file


We can convert from three source formats: normal PDFs, scanned PDFs, and printed books.

We ask that your source files are final. Please make all corrections and changes before starting eBook conversion. Conversion errors will be fixed at no charge, but editorial changes are subject to our hourly rate.
Step #3: Conversion begins and we produce your target eBook formats


We can convert your eBook into three formats. Clients can choose to convert into only the formats they need.

EPUB: The industry standard. Reflowable EPUB files are used by all resellers except Amazon.
MOBI: Amazon converts all EPUB files into MOBI. We convert to MOBI in-house so we can do quality checks prior to sending to Amazon.
Web-ready PDFs: Web-ready PDFs are optimized for digital reading and direct-from-website downloading.

During conversion, Bookmobile's conversion partner produces a base EPUB file. Next, Bookmobile's staff performs a suite of checks and tests (see step #4). Changes (if necessary) are then made to create a quality eBook that renders properly across commonly used eReading devices and apps.

Finally, Bookmobile converts the EPUB to the MOBI format in-house for additional quality checks prior to providing the file to Amazon.
Step #4: Bookmobile performs the Comprehensive eBook Quality Check


Every eBook we produce goes through our rigorous quality check. During this step, we:

Check link, footnote, and table of contents functionality
Review basic formatting against original PDF
Scan for character conversion and diacritical issues
Evaluate charts, graphs, and images for quality
Ensure treatment of tables is optimal
Ensure thumbnail cover images render properly
Add client-supplied eBook ISBN
Verify metadata is included in EPUB
Review EPUB file in Adobe Digital Editions, on the iPad, and on the NOOK
Review the MOBI file on the Kindle Fire tablet or in the Kindle for Mac desktop app
Check for issues that cause problems with particular eBook resellers
Validate with EPUB file checking tool (essential for distribution to resellers)
Implement any special review requests from the publisher
Fix any issues discovered during the processes listed above
Step #5: Proof and approve your eBook files


When your final, converted eBook is ready to proof, we'll send you the necessary files based on where you intend to upload.

File Type
We recommend viewing on:
EPUB: the eBook file for the iPad, NOOK, and more
iPad in the Apple Books/iBooks app
.jpg: the cover for the eBook file
(This file will also be embedded in the final EPUB and MOBI files.)
iPad in the Apple Books/iBooks app
MOBI: the eBook file for the Kindle
Kindle Fire tablet
PDF: the web-ready PDF file
Your desktop in Adobe Digital Editions

A note on converting from PDF files

Making eBooks from PDF files created with different fonts, page layout softwares, and by different designers creates an inherent challenge: Conversions are almost never perfect. The only way to ensure a perfect conversion is to do a line-by-line proofreading of the converted file against the original.

While we perform a long list of quality checks on each title converted, we do not proofread line-by-line unless specifically requested by the publisher. We highly recommend that eBooks created from printed originals be proofread line-by-line, because those conversions have much higher error rates. Books typeset at Bookmobile have fewer conversion errors because of our workflow. Line-by-line proofreading is an additional charge beyond our base conversion and quality check.
Step #6: Bookmobile provides the final eBook files to you


For clients who aren't using our eBook distribution service, we'll send you the necessary files for a successful upload to your eBook distribution partner.
---
---