Our design team recently finished managing an offset printing job for artist Tyler Trasher. Grow a Damn is an excellent book for hard-core and aspiring gardeners. Acting as a log book, gardeners can track their plants' growth over seasons, take notes, and draw sketches. Essentially, when complete, the book will act as a plant database for gardeners to refer to when questions or concerns about their plants arise. Included inside are also helpful tips for garden maintenance, pest control, fertilizing, and more.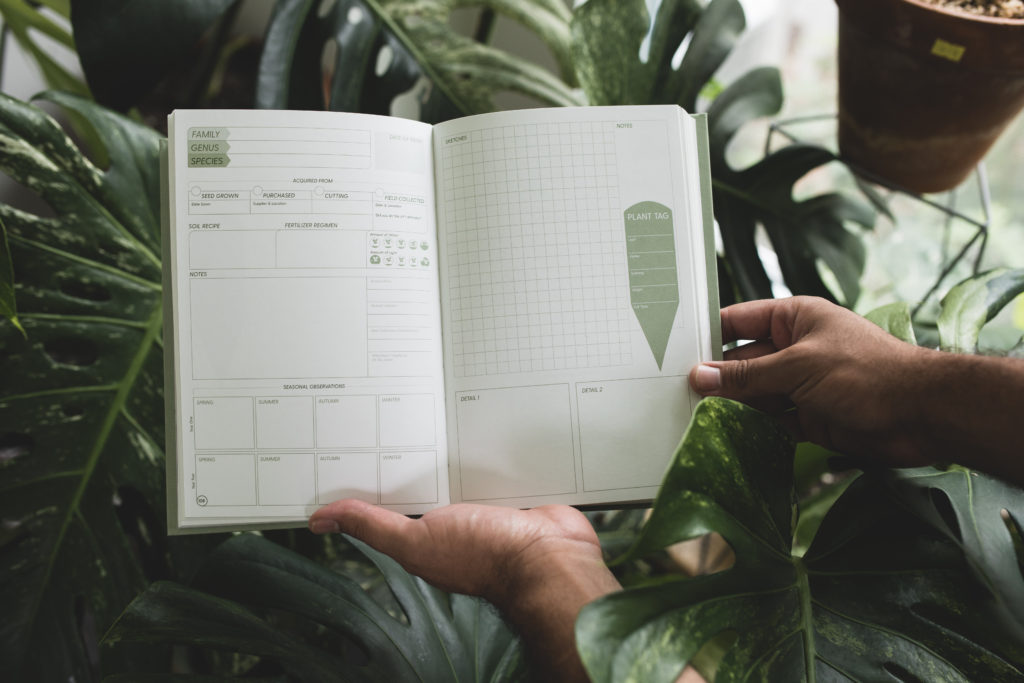 The book has a few bells-and-whistles that made it a great fit for our offset printing service.
First is the beautiful Pearl Linen cover material. Given gardeners are getting their hands constantly wet and dirty, this was a great choice for the longevity of the cover, as a cloth material like Pearl Linen holds up better over time. The print run also features a variable cover, with portions of the run featuring a different cover deboss design—a fern, a cacti, and leaf and berries.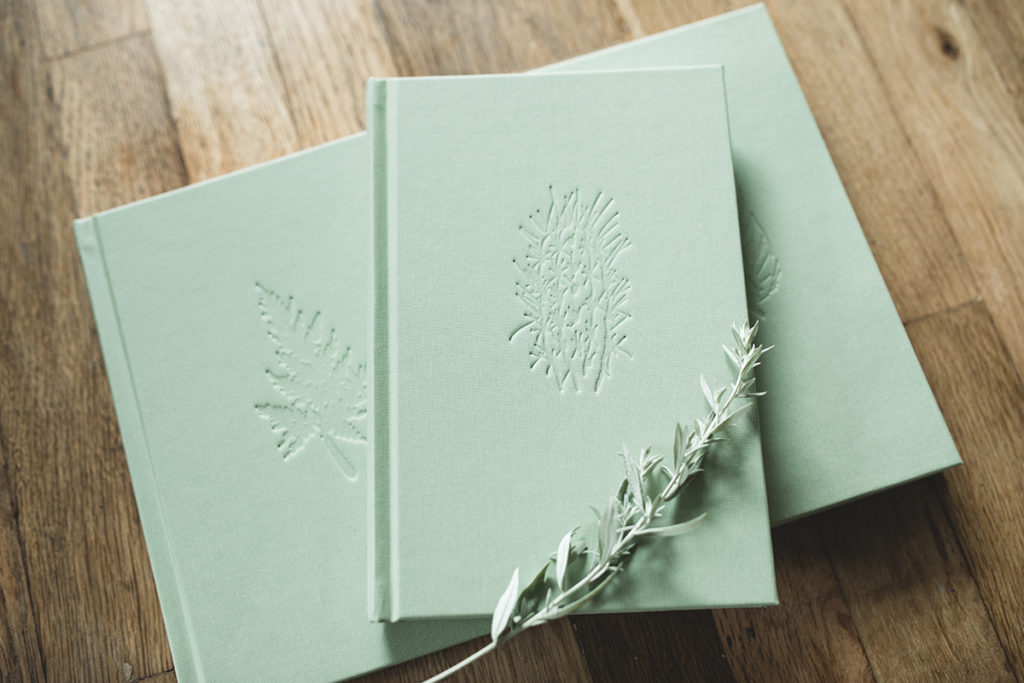 The spine is foil stamped in gold, a nice complementary touch to the seafoam green cover.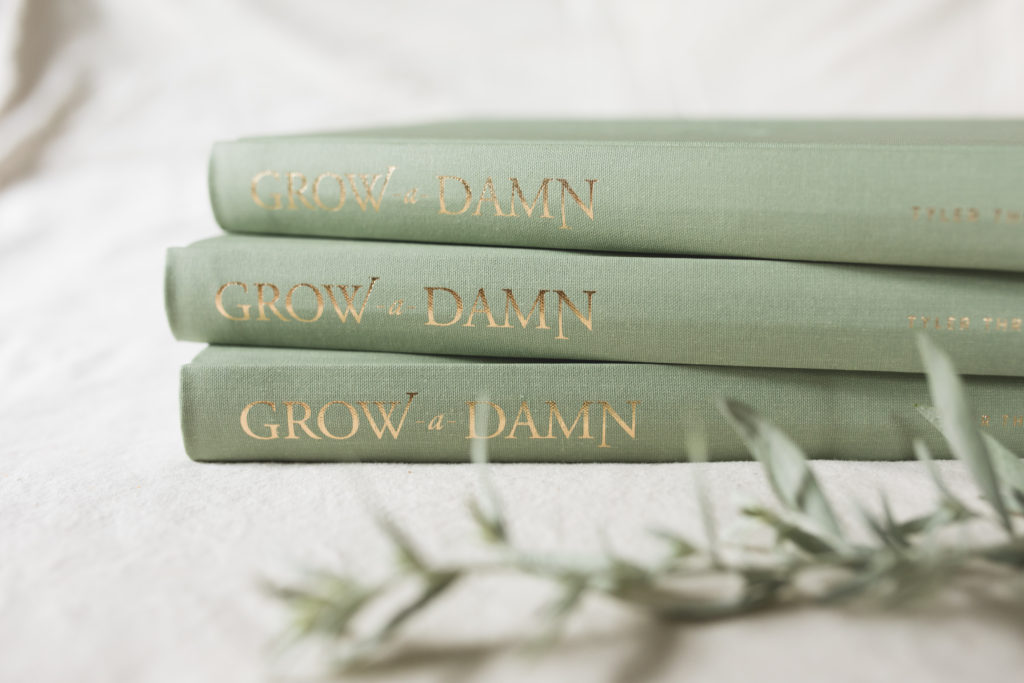 And that last bell-and-whistle for this project is the 8-page fold-out insert placed in the middle of the book. This insert folds out completely to reveal a garden planner grid, allowing gardeners to visualize and sketch out their ideal garden.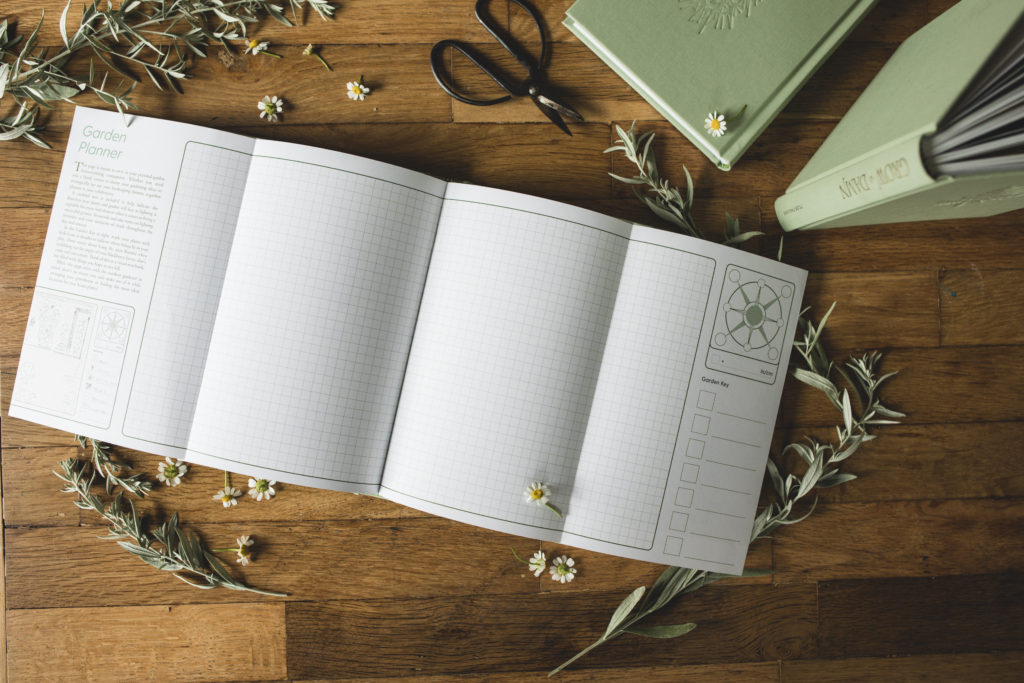 Other printing touches that added heft and durability to the final product:
A sewn binding. This allows the book to open wider and lay flatter, ideal for a workbook such as this.
An 80 lb. uncoated white paper. This paper choice is perfect for writing and minimizes the chance for ink show through. With a higher page count, a heavier stock makes the book feel thick and substantial in your hands, too.
Grow a Damn is available for preorder here.
Interested in printing a book with similar materials or specs? Contact us for a custom offset printing estimate.
---
Book designed by Jeremy Luther. Photos by Molly Thrasher. Used with permission.